i-piggy Rewards Points
Earn i-piggy points from Independent Retailers and other businesses in towns when you pay at the till or on-line. All our partners belong to i-piggy's UK-wide programme so you earn points anywhere the logo is displayed.
Get the latest News, Offers & Deals (NODs) in your Local Town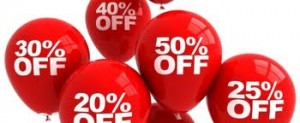 i-piggy gives you great reasons to go shopping in town. Shops and businesses using i-piggy (Partners) can post their very latest News, Offers & Deals (NODs) which you can view and search for on your i-piggy App when you're out and about – or the i-piggy website if you are at home or don't use a smartphone – and there may even be a display screen in town if you don't use either. So, if a local florist is offering 50% off cut flowers after 4pm on a Saturday afternoon or a fashion shop has new stock in or a local restaurant is offering 2 meals for £12 on a Monday  - you'll see it first on i-piggy. And, if you visiting another town using i-piggy you can switch settings to view offers in that town.
i-piggy incentives and other sources of points
Points can also be earned as incentives – extra reward points for you in return for completing or participating in an activity or programme. You can also get 'points-back' on certain product promotions and inside i-piggy's own greetings cards and other gifts. i-piggy keeps you updated with the latest opportunities to earn extra points as they arise.
How to collect i-piggy points
You can collect points onto your i-piggy points card in several ways:
Automatically, when your card is swiped or scanned at the till

Paper-based vouchers with a scratch panel to conceal a code

Points codes attached to gifts, products,receipts or on-line/email 

If you receive an i-piggy points voucher or receipt code, you can collect your points with the i-piggy smartphone / tablet App by scanning the QR code or by entering an 8 character code. Alternatively, enter the code in the 'collect points' box on your i-piggy login web page.  Your points are added instantly and are viewable in your earned points summary. Some lucky members will also receive surprise points
Your member webpage & the i-piggy App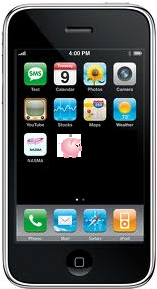 To check, collect your points, view your earnings, see latest offers and find local i-piggy partners, you can login to your i-piggy web page BUT we recommend, if you have a smartphone, downloading the i-piggy member App, which puts all  these features at your finger tips while you are out and about.
Donating points to children and charities earns bonus points
It's easy to donate your points to other members – such as to your children and charities – they can receive points as gifts from any number of donors (e.g. grandparents, supporters and sponsors). You can donate your points automatically or manually and divide them up to give to multiple members. If you run a charity or 'good cause', opening an i-piggy account will provide you with a simple way to gather extra revenue from i-piggy members. By setting up automatic donations, you can trickle your incoming points to your children's accounts – a painless way to build their long-term savings. And, note that i-piggy gives bonus points to junior members to boost their savings. But, If you want to, you can keep or use your points yourself for saving, spending or both.