Coming Soon
Get the very latest News, Offer & Deals (NODs) from Town and Earn Points You can Save, Spend or Donate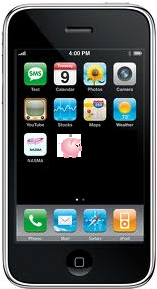 i-piggy is an exciting new programme to make it worthwhile using your local town centre. Get savvy and become a member and enjoy the benefits of being the first to receive the very latest offers and deals. It's free to join and using an i-piggy Points Card or App you can earn points from independent shops  and other local business partners. You can get points shopping on-line with i-piggy partners too and i-piggy will find lots of other ways for members to earn extra points to save or spend.
Extra Help for Children & Charities

Your points can be redeemed for cash in a savings account or can be spent at participating shops in the town scheme in which your card is registered. If you use your points for children's savings or donate them to charity, i-piggy will  enhance your donations through its profit share scheme.
i-piggy Exclusive Offers and Deals
As an i-piggy member you also have access to exclusive deals in town and you'll be the first to see any last minute offers posted by partners – on the i-piggy Member's App when you're out and about or on the i-piggy website.